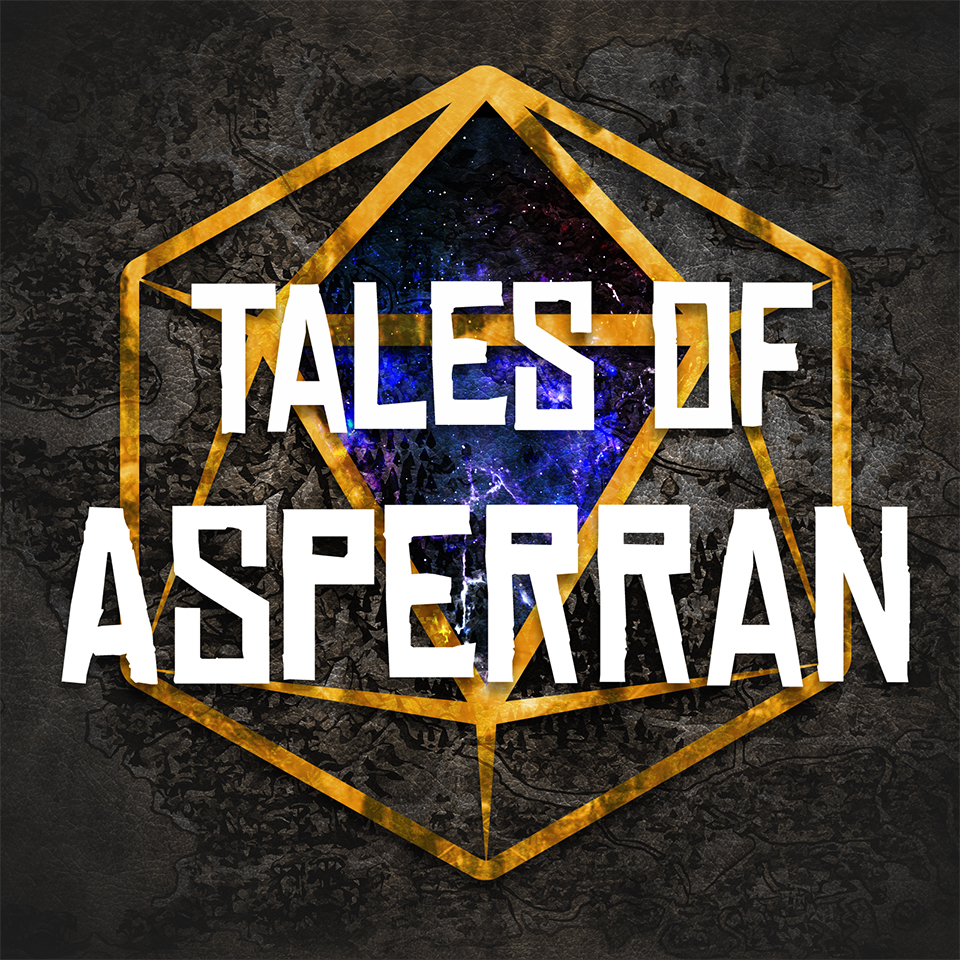 Tales of Asperran is an improvisational storytelling podcast featuring multiple Actual Play campaigns on one feed, Our Main show, and the Gilded Lilly. Using 5e D&D, we leave our everyday lives behind to pretend to be someone we're not. Together, we bring you into the world of Asperran. A world where no stars grace the skies above, and stellar rings hold the planet in its comforting embrace. If you like small town adventure, or Wizards dropping out of college to become pirates, then this is the place for you.
Episodes
Tuesday Jul 06, 2021
Tuesday Jul 06, 2021
This week, our party confronts the mystery of TWO Red's. Yep, that's right. Double the Minotaur should be double the fun...right?

Tune in to find out! Oh and they find this weird artifact...

Content Warnings: Decayed Bodies, Ooze Skeletons, Dismemberment, Mindless zombies, Dopplegangers, Suicide mentioned in Post-Credits.

Support Us By: Reviewing on Podchaser, or buying our merch on Redbubble:
Promotions:
Ioana, Played by @PowerWordFYou (https://twitter.com/PowerWordFYou)
Birdhouse Mysteries: Podbean / Podcast Link

Music Credits:

Featuring music from DARK FANTASY STUDIO
New Hero In Town by Kevin MacLeod
Link: https://incompetech.filmmusic.io/song/5742-new-hero-in-town
License: http://creativecommons.org/licenses/by/4.0/
Sneaky Adventure by Kevin MacLeod
Link: https://incompetech.filmmusic.io/song/4383-sneaky-adventure
License: https://filmmusic.io/standard-license
Ambient Sounds, and music by Sword Coast Soundscape
https://www.youtube.com/channel/UCUGy8GD5oY4EX9awX4FSqBw