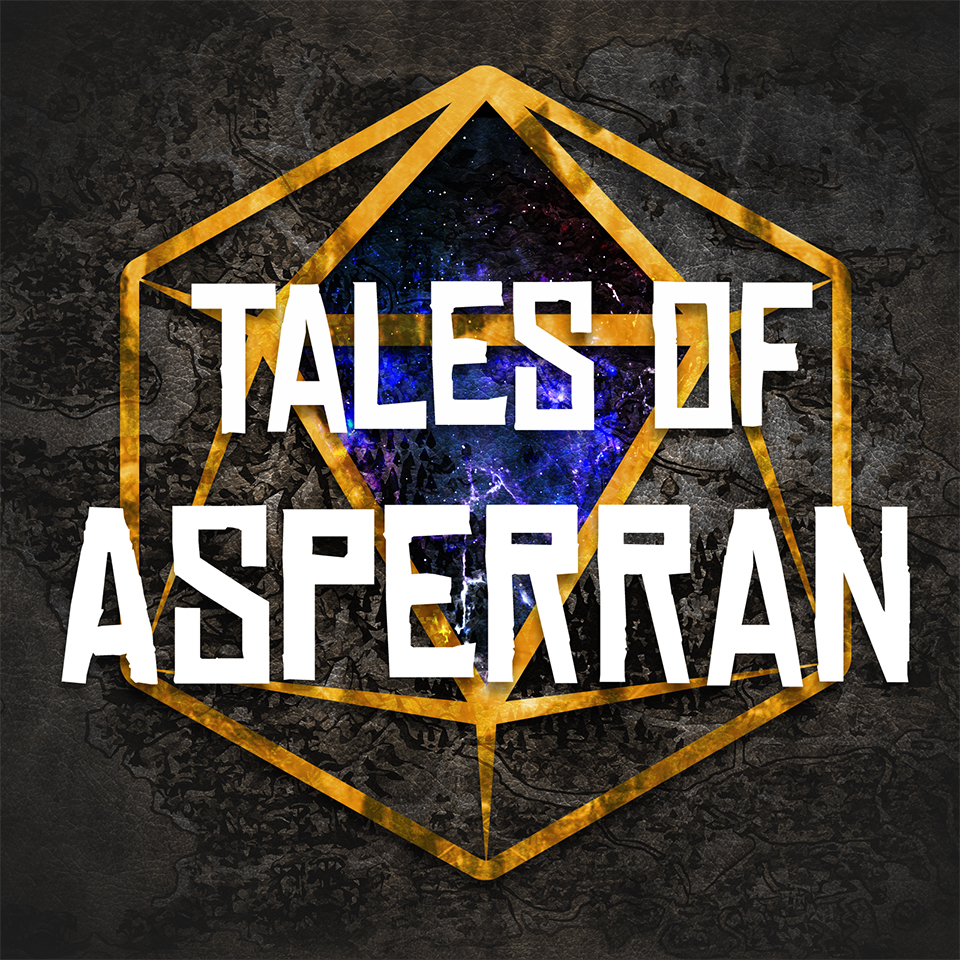 Tales of Asperran is an improvisational storytelling podcast featuring multiple Actual Play campaigns on one feed, Our Main show, and the Gilded Lilly. Using 5e D&D, we leave our everyday lives behind to pretend to be someone we're not. Together, we bring you into the world of Asperran. A world where no stars grace the skies above, and stellar rings hold the planet in its comforting embrace. If you like small town adventure, or Wizards dropping out of college to become pirates, then this is the place for you.
Episodes
Saturday Aug 22, 2020
Saturday Aug 22, 2020
This week on the Gilded Lilly our heroes are off to a job interview! One of our wizards spills a secret, they all talk sushi, and learn a truth about the potential employer.

Content Warnings: Charm Magic, Missing Limb.

Music Credits:
New Hero In Town by Kevin MacLeod
Link: https://incompetech.filmmusic.io/song/5742-new-hero-in-town
License: http://creativecommons.org/licenses/by/4.0/
Vanishing by Kevin MacLeod
Link: https://incompetech.filmmusic.io/song/4578-vanishing
License: http://creativecommons.org/licenses/by/4.0/
Ambient Sounds by Sword Coast Soundscape
https://www.youtube.com/channel/UCUGy8GD5oY4EX9awX4FSqBw