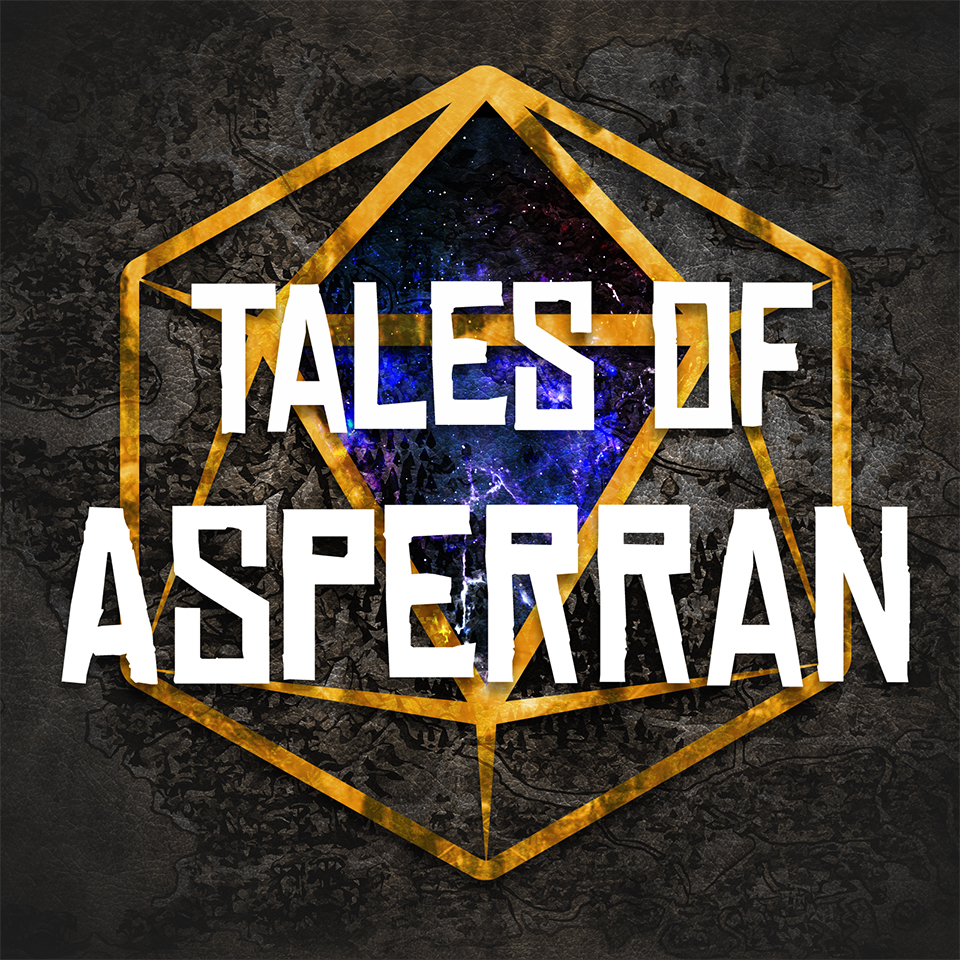 Tales of Asperran is an improvisational storytelling podcast featuring multiple Actual Play campaigns on one feed, Our Main show, and the Gilded Lilly. Using 5e D&D, we leave our everyday lives behind to pretend to be someone we're not. Together, we bring you into the world of Asperran. A world where no stars grace the skies above, and stellar rings hold the planet in its comforting embrace. If you like small town adventure, or Wizards dropping out of college to become pirates, then this is the place for you.
Episodes
Friday Oct 18, 2019
Friday Oct 18, 2019
This week the party takes a quick dip into Whispering Lake, and from within they encounter a disturbingly familiar person within. Trouble is brewing as someone, or something, is out to get our dear adventurers. What will they do when the enemy is one step ahead of them?

I guess we'll have to find out!


Music Credits:
Music from https://filmmusic.io
"Drums of the Deep" by Kevin MacLeod (https://incompetech.com)
License: CC BY (http://creativecommons.org/licenses/by/4.0/)