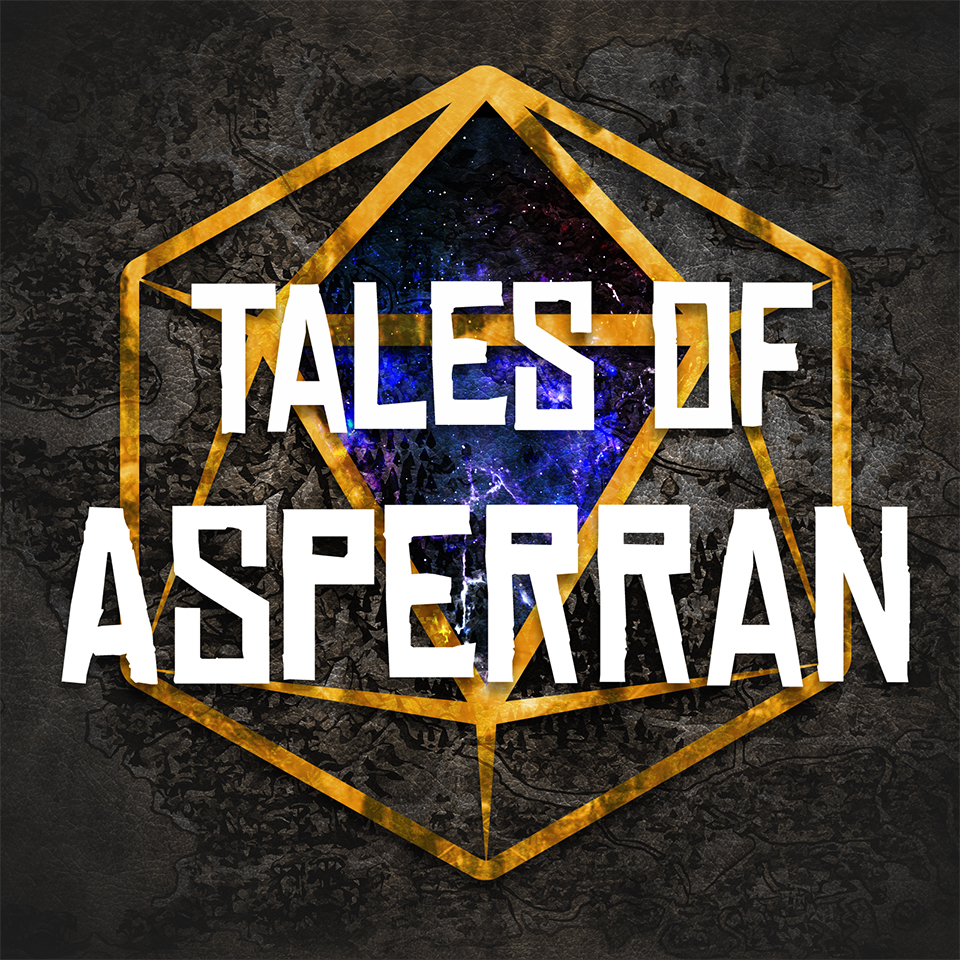 Tales of Asperran is an improvisational storytelling podcast featuring multiple Actual Play campaigns on one feed, Our Main show, and the Gilded Lilly. Using 5e D&D, we leave our everyday lives behind to pretend to be someone we're not. Together, we bring you into the world of Asperran. A world where no stars grace the skies above, and stellar rings hold the planet in its comforting embrace. If you like small town adventure, or Wizards dropping out of college to become pirates, then this is the place for you.
Episodes
Monday Dec 06, 2021
Monday Dec 06, 2021
Due to a last minute scheduling mishap, D&D am I right, we take some time to level up the player characters! Then we talk hot-goss about Eliel, and spend some time world-building the party's upcoming encounter!

Also. Maybe some twisted fey car sales people.